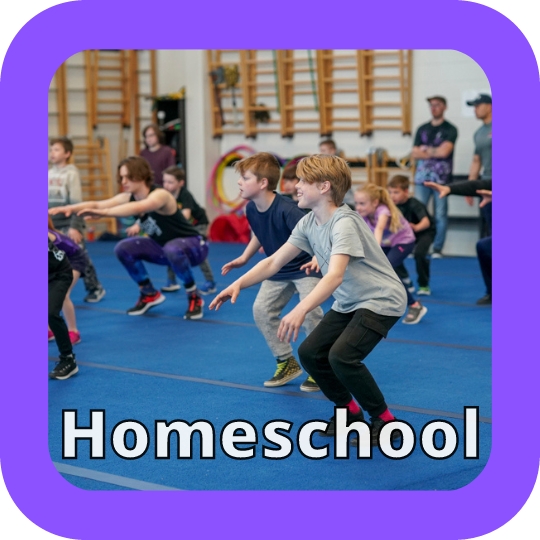 Homeschool classes provides an opportunity to come to gymnastics during the day and spend time in the gym when it is quiet, thus providing greater opportunity to learn skills on all of the apparatus.
Athletes will explore a wide variety of equipment throughout the gym to develop fundamental movement patterns and physical literacy in gymnastics, trampoline, and parkour. If one of these acrobatic disciplines is extra exciting to the group, the class can be customized to cater to the interests of the Homeschool participants.
If an athlete has previous experience in any of our programs, the coach will work with them to further develop higher level skills based on our program curriculum.
Also, if the athlete has a desire to learn specific skills, the coach can cater to that more easily than in one of our evening programs.
Please contact our front office for more information on setting up a Homeschool Class!