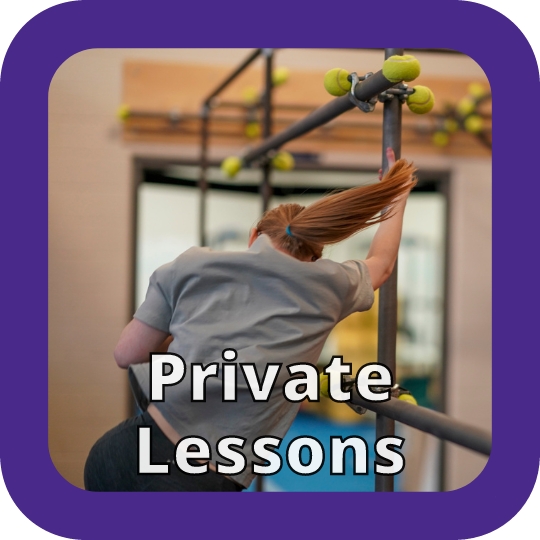 Private lessons are booked based on coach availability and schedule availability. These programs run for multiple weeks for 1-hour per session. They are one-on-one time with one of our coaches.
Athletes have the opportunity to work on specific skill sets like tumbling for dance or cheer, or if they just want extra time to work through their level skills.
These lessons are appropriate for any age and skill level. To check for availability please contact our front office and we can look into getting lessons set up.